Contact Us
6/F,No.1022 Danxi North Road, Yiwu City,Zhejiang,China
Tel:0579-8555 9530
Fax:0579-89922695
E-mail:compliance@crt-lab.com
CRT Compliance Testing Service Co., Ltd. (CRT) is a professional, independent and impartial third-party testing organization.
We are positioned to provide one-stop testing service from raw materials of consumer products to importers and retailers.
CRT adopts ISO/IEC 17025 as quality control system, we set up several professional division, organic chemistry division, inorganic chemistry division and toy division etc.. CRT is accredited by China National Accreditation Service for Conformity Assessment (CNAS) and China Metrology Accreditation (CMA),
also we are a US Consumer Product Safety Commission (CPSC) accredited third-party laboratory.
With CNAS and ILAC-MRA International Laboratory Accreditation Cooperation Multilateral Recognition Agreement. More than 100 countries and regions in North America, Europe and other region will accept CRT test report under ILAC-MRA mutual recognition, that means the test report issued by CRT will be a globally multinational and have international credibility.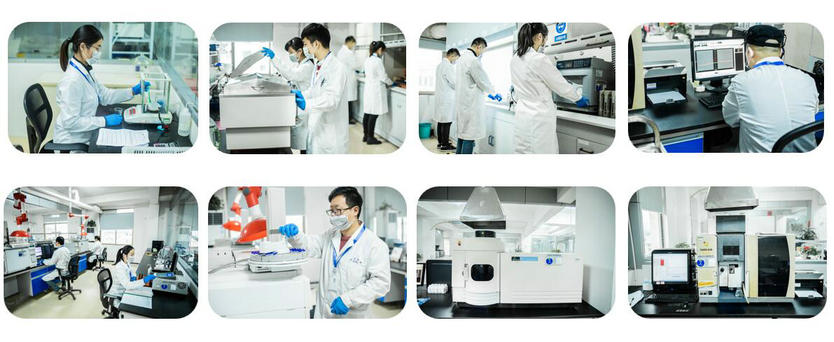 Lab Qualification:
China National Accreditation Service for Conformity Assessment (CNAS) Accreditation Certificate: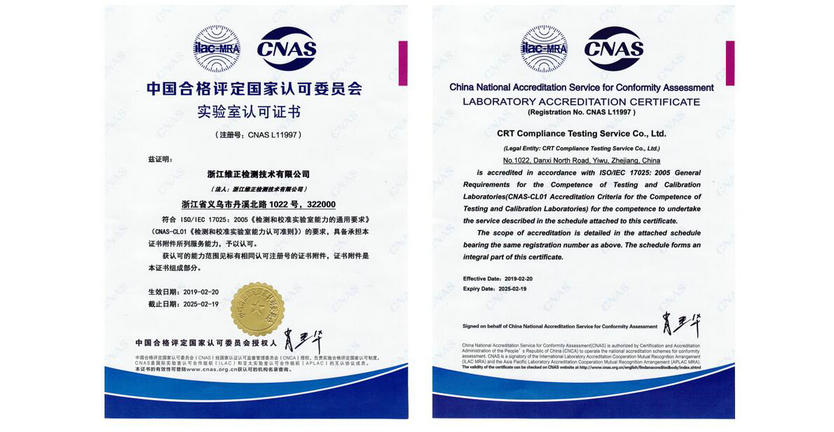 Consumer Product Safety Commission (CPSC) Accreditation Certificate:
China Metrology Accreditation (CMA) Accreditation Certificate: